BÄRINGHAUS & HUNGER GMBH
Fabrikweg 4+5
09579 Grünhainichen
CONTACT
Phone:
+49 37294 174 – 0
Fax:
+49 37294 174 – 22
E-Mail:
Internet: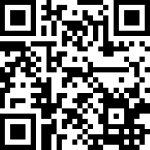 MANAGING DIRECTOR
Matthias Hunger,  Sebastian Hunger
COMMERCIAL REGISTER
Commercial Register Number: HRB 4750
Register Court: Court Chemnitz
Turnover tax-ID: DE 140913337
Our Terms and Conditions: AGB

LIABILITY NOTE
Despite careful examination of the pages, we do not assume any liability for the contents of external links. It is the exclusive responsibility of the operators to care for the contents of such linked pages.
COPYRIGHT NOTE
The used texts, images and graphs as well as the layout of these pages are subject to worldwide copyright protection. Any unauthorized use, reproduction or transmission of individual contents or whole pages is illegal. The same applies to the unauthorized incorporation of individual contents or whole pages into Internet pages of other operators. However, it is explicitly permitted to set up links form this homepage.